Natur Memory Mattresses
Dorsal memory foam mattresses are made of Natur Memory, a compound of natural oils (sunflower and water) that reacts gently to body temperature and supports the body so that it does not sink into the mattress, creating the sensation of a warm embrace.
Adapts 100% naturally to the body
Natur Memory Mattresses
Natur Memory Gel, Zefiro, Grand Soleil and Vitalay mattresses: synonymous with well-being and good health, certified by the A.I.FI (Italian Physiotherapists Association)
The fundamental part of a bed system, a mattress is the support in contact with the body and is therefore subject to greater strain and wear. For this reason Dorsal carries out research into developing mattresses that not only guarantee the right support for the body, but also ensure durability over time, through its 100% Italian craftsmanship and environmental friendliness with raw materials from renewable resources.
Dorsal is well-known in Italy as the company that introduced Grand Soleil, an innovative material for a market dominated by springs and latex. Grand Soleil is foam made from sunflower oils and water which has been used to create a special range of natural mattresses that give sure support without sinking and deforming and are non-allergenic and anti-bacterial.
Zefiro is the top of the Grand Soleil range. Available in a version for bed systems (base, mattress, pillow) or as an individual mattress, it is the quality summit of Dorsal's production. Zefiro unites the naturalness of raw material and breathability ensured by our Tubes® technology. Zefiro stops body humidity from collecting, dispersing it through internal air channels that guide it out of the bed.
Dorsal designs its latex mattresses with Vitalay: this name identifies latex mattresses in which our exclusive Talalay processing system guarantees ventilation, durability and elasticity superior to similar models on the market. Embrace is the name of the memory foam layer on Vitalay mattresses. Its valuable characteristics have earned Class 1 Medical Device certification for 3 models in the range.
With the launch of Elixir, in 2013, Dorsal develops an innovative range of Gel mattresses. Mantaining the "natural" philosophy that distinguishes all Dorsal products, Elixir combines the comfort of a natural memory foam mattress with the proprietary thermoregulatory Gel. Elixir with its Natur Memory Gel ensure a comfortable rest, especially in the summer or in people sensitive to heat.
In 2014 Dorsal develops Suite, a new concept of mattress that combines tradition and innovation. The support joins individually pocketed springs, exclusive Dorsal materials as Mousse, Mousse Gel and Natur Memory, and is the ideal mattress for those who do not want a compromise between comfort and health.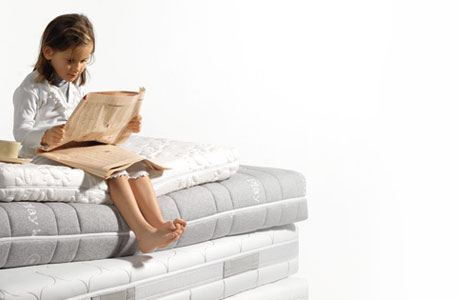 Kids' mattresses
Dedicated to the little ones
Provide suitable support for growing children and help to prevent pathologies: a safe night's sleep for little ones
Children's models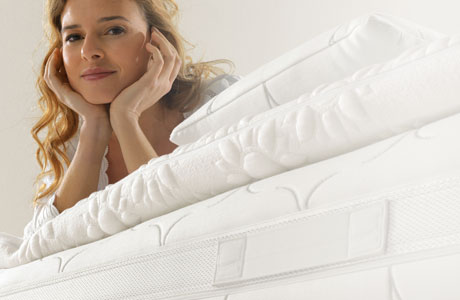 Covers
High comfort rate
Different materials and structures engineered to offer uncompromised comfort to everybody
Dorsal Covers